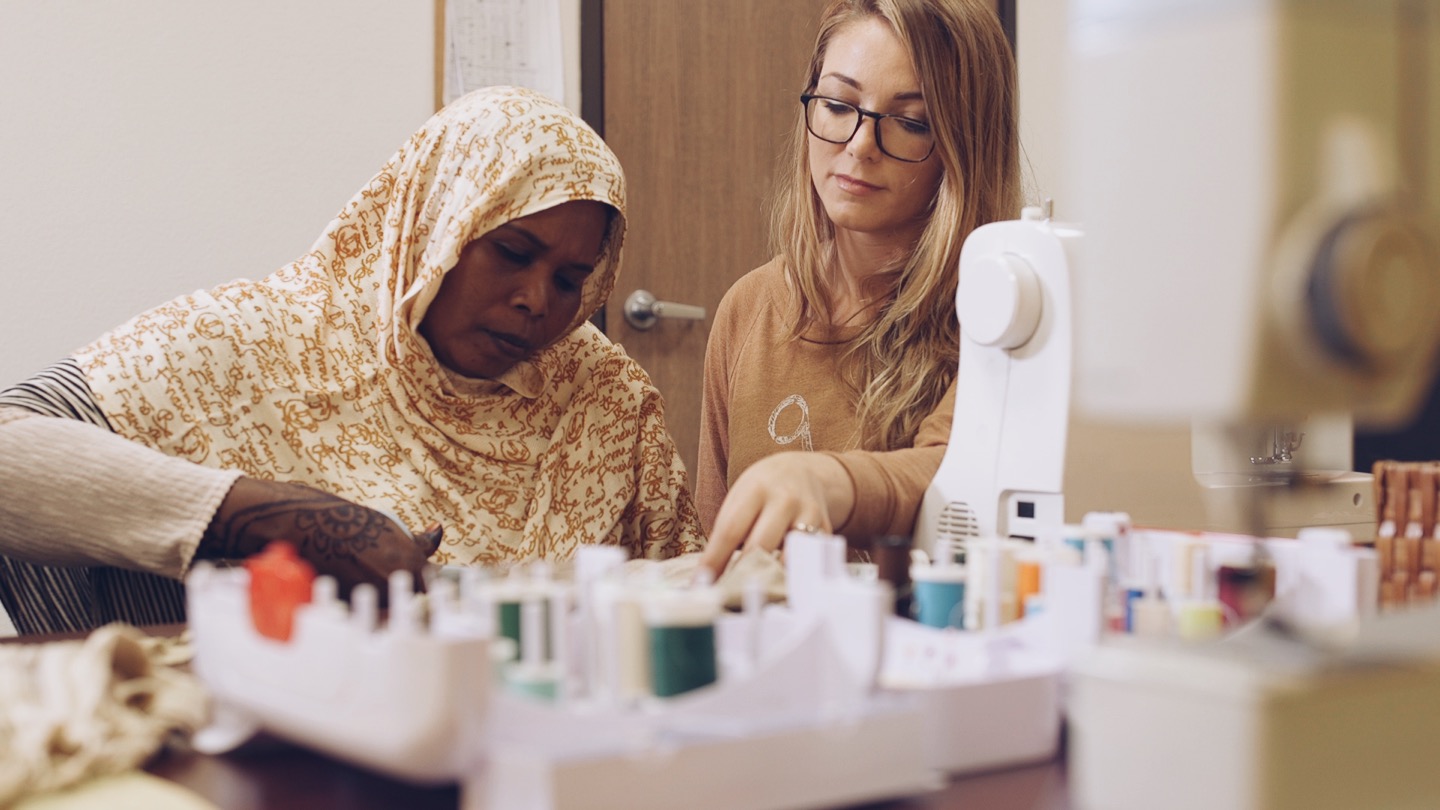 We are thrilled to introduce you to the newest member of our team, Ahkam!
She is a beautiful mother and seamstress who came to the U.S. four years ago as a refugee from Sudan. For many refugees it's often difficult to find good paying, flexible jobs due to language, transportation, child care, etc. So the last few months YOUME has participated in a job creation program with the International Rescue Committee in San Diego! IRC does incredible resettlement work with refugees here in our city and around the world. Through our employer partnership with them we've been able to bring on Ahkam to design/sew the patches onto our YOUME shirts and products! This wouldn't have been possible without our partnership with the IRC, as well as The Sewing Machine Project and their generous donation of sewing machines for this program!



Ahkam said it gives her so much joy to think of the children she is helping in other countries with her sewing. With the continued support of incredible supporters like you our hope is to continue creating more jobs in San Diego for women like Ahkam, and continue impacting communities abroad!
Next week we are going to announce an exciting way you can help us keep this program going. Stay tuned! 
Thank you!